Managed Service Provider Construction
Right-Sized IT Support for Land Developers and Architects
It is important to keep networks and IT in mind when planning a new construction project. This will help ensure favorable results and minimize unexpected occurrences. We bridge the experience we have gained on past projects and apply them to future actions, enabling us to eliminate confusion, waste, and the loss of time and money.
Our prior experience helps us provide premier network planning logic. It is critical to identify whether a requirement of a client is unusual, or if other external and internal factors can come into play. If so, we handle them quickly to reduce disruption to the overall project plan and schedule.
More often than not, persons who are not qualified to design or build a network are making the decisions (or rather not making decisions), in tandem with architecture firms and developers, on how IT will fit into the equation. For example, construction managers and electricians could be making the decision on where low voltage wiring should go, without understanding that different systems may need to be wired differently.
Done Right From The Onset
Budgeting for technology planning with space function is a critical element most owners overlook in the design phase. Consequently, decisions are made in haste, thereby compromising space function, network performance, and future proof planning. The result is a brand-new space with a poorly performing network. We've seen it time and time again.
In these modern times, technology and security depend on the function of the network. Smart lighting, building HVAC, wireless, network, phones, audio, video, digital marketing, surveillance, and corporate streaming technology all rely on detailed planning and performance. New tenants will get discouraged when brand new spaces don't deliver an easy, pleasurable technology experience.
New land development projects require a high level of coordination and planning with acquisition, title, real estate, construction and planning.  Our team of experts can help yours through the design phase, implementation, and support afterwards.
Challenges include:
Finding affordable and "right-sized" internet services
Putting together a technology team with the right experience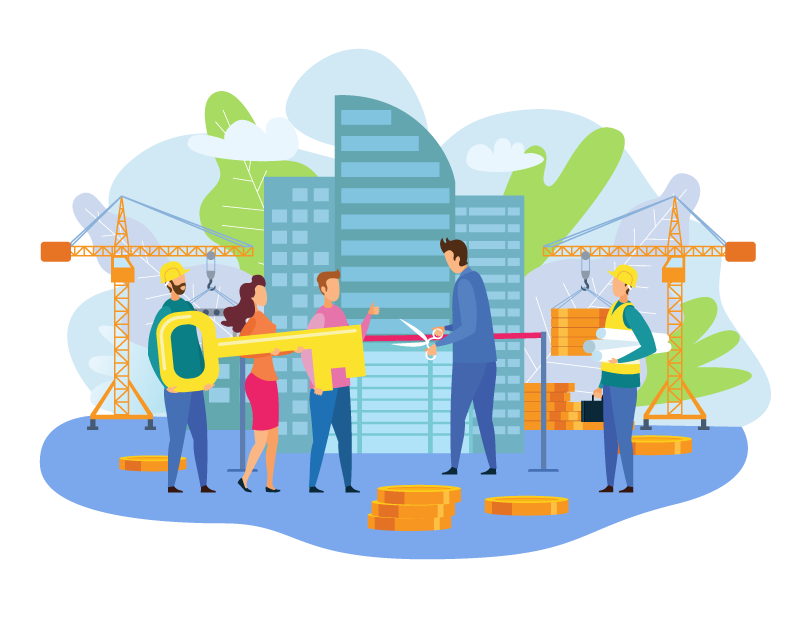 Often times, developers hire a "buddy" to make these decisions.  Honing your craft as an IT provider involves constant education on new technologies and an experienced staff to help make sure things are implemented properly.
FocusConnect IT will make your project shine and improve happiness with your tenants, and bring in a team of experts to ensure wiring, electrical, AV, network and wireless meet all needs.
Deliver a network that meets tenant needs
Project Management and collaboration with architects and constructions teams
One provider who can oversee the process of all technology planning for the spaces
On-going support to tenants who might need it
Ability to adapt the space over time as technology needs may change
We have the expertise, and firsthand knowledge to help you plan the next new development for optimum success. There is a great benefit to having one provider assist you in the designing, planning, implementation, and support for the entire project.
Collaborate with a trusted IT partner to build the blueprint on how you wish your new space to function. FocusConnect builds right-sized IT solutions so you can focus on business. Contact us to learn more.
Please tell us a little more about your location so we can help plan to get you wired for success.