Denver Dental IT Solutions
Right-Sized IT Solutions for Dentist Offices
Managing a dental office takes all of your dedication and time, and your staff must be able to quickly react to situations to ensure care is not interrupted.  Why lose time struggling with technology issues, or wondering if you are safe and compliant?
Does this describe your practice?
Our patient integrated phone system never seems to sound good or work reliability
Our network and computers seem slow, but I know we have fast internet
My practice is small, and I'm not sure I can afford IT help
We were recently hacked and I'm not sure how to handle it.  I'm scared we are going to lose patients or face legal action.
Not sure if we are doing things compliantly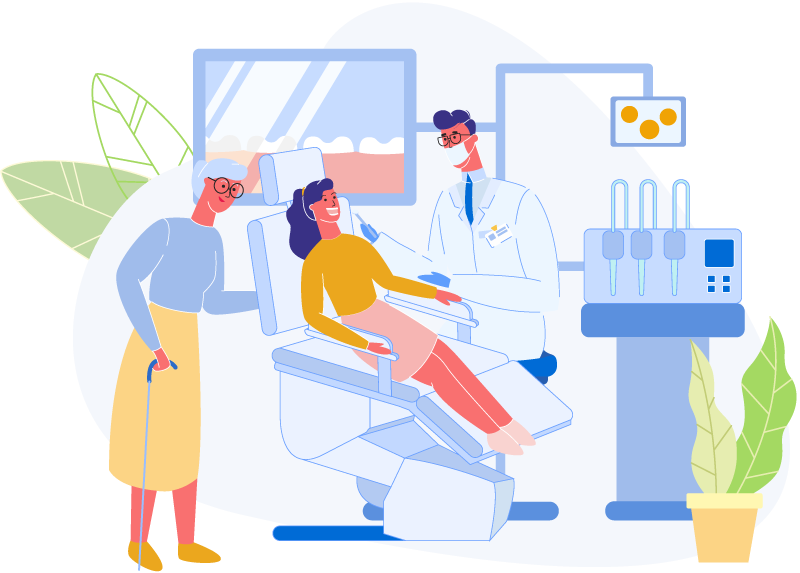 The first mistake most dental practitioners make is trying to do everything on their own or hiring a "buddy".  Honing your craft as an IT provider involves constant education on new technologies and an experienced staff to help make sure things are implemented properly.
FocusConnect will make your practice function great from day one.
Know you are safe and properly protected in the office and that allowing guest WIFI does not pose any risks
Make sure access to all applications is encrypted, storage of critical information is compliant, and disaster recovery plans are in place
Save yourself from the embarrassment with clients when data breach happens
Ensure staff has help and support when they need it and you are busy
Collaborate with a trusted IT partner to build the blueprint on how to run your dental practice securely.  FocusConnect builds Right-Sized solutions so you can focus on business and stop worrying about technology.
Please tell us a little more about your location so we can help plan to get you wired for success.